The co-founder of blockchain distribution provider TravelX says the technology will bring in a new era of growth and profitability for airlines.
Last month, the world's first collectible NFTicket was sold at an auction for over $1 million. The winner became the owner of a unique NFT artwork and an Air Europa business class ticket from Madrid to Miami. Simple Flying recently had the opportunity to chat with the co-founder and CEO of TravelX, the company behind the newly minted NFTickets, and former Chief Commerical Officer of Aerolíneas Argentinas, Juan Pablo Lafosse.
The tokenized tickets from Air Europa are far from a one-off marketing stunt to capture the market's current craze with NFT collectibles. Mr Lafosse says the technology will bring about a new stage of growth and profitability for airlines by scaling efficiency exponentially in areas of cost, sustainability, and performance. Furthermore, it will significantly improve traveler experience.
Blockchain technology tickets are not entirely new. In 2017, Russian carrier S7 began selling tickets on an Ethereum blockchain. However, in a world where aviation sustainability is taking center stage, blockchain and crypto that consume an exorbitant amount of energy do not sit well with the developing net-zero narrative.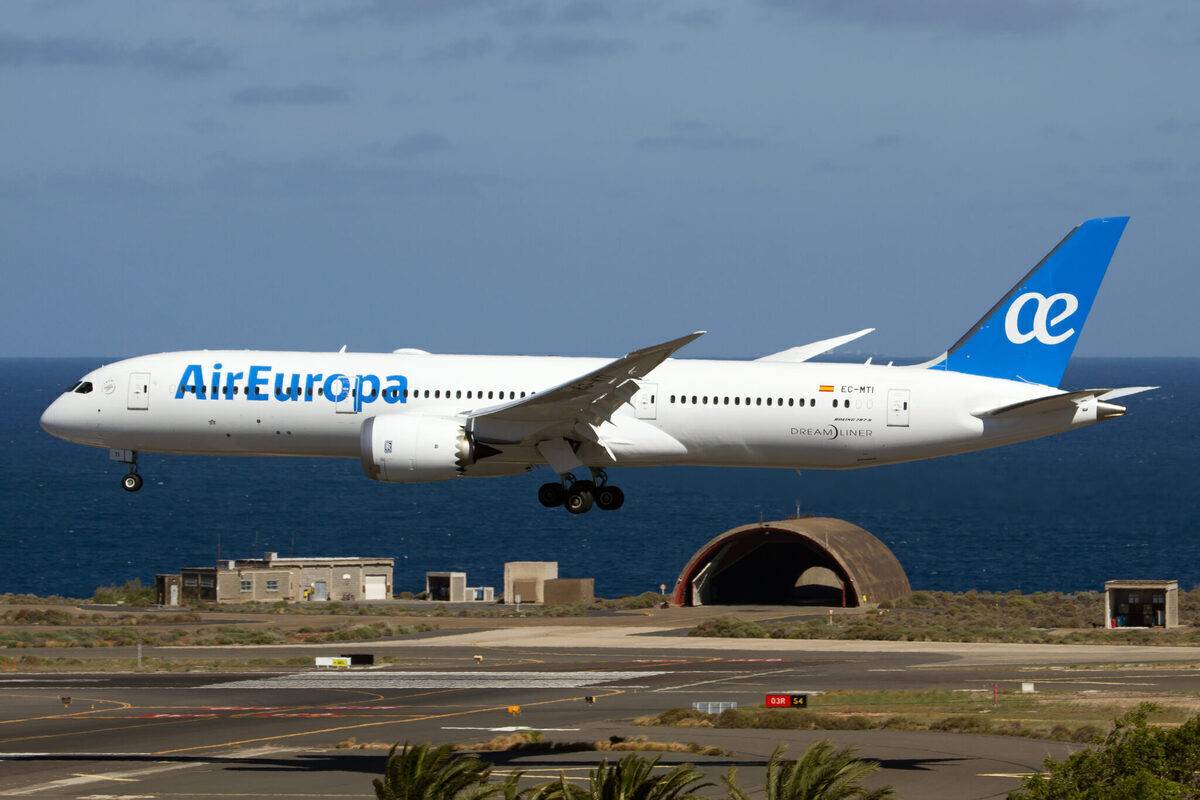 Sustainable blockchain for an evolving industry
TravelX is changing that by partnering with energy-efficient 'green' blockchain platform Algorand. And while sustainability may be a relatively new addition to the airline industry's priority agenda, cost-saving is not. Economic efficiency is the bread and butter of commercial aviation, made even more acute by the dire financial situation carriers have found themselves in over the past few years.
Following his time at the Argentinian flag carrier, Mr Lafosse founded Almundo, one of the largest omnichannel travel companies in Latin America, specializing in e-commerce, tech, and IT development hubs. Answering the question of why the move to TravelX and blockchain-based distribution systems now, Mr Lafosse responded,
"Blockchain technology has been available for some time, but it is only these last couple of years that it has come to maturity in terms of efficiency and offering a profitable alternative to replacing inefficient existing and legacy systems currently in place throughout the industry. The challenges brought on by the pandemic have also enhanced the imperative for change."
The difference between NFT collectibles and actual use cases
NFTs are non-fungible tokens. They are immutable, highly secure, and saved on the blockchain. While the world has mostly come to know them through pieces of digital artwork or Metaverse-compatible Hermes bags, they can store vast amounts of data, and we are a long way off from seeing the full spectrum of use cases.
While collectible NFTs may be a clever (and potentially lucrative) marketing tool, with airlines such as airBaltic, Emirates, and Qantas jumping on the bandwagon, their actual applicable use within the distribution chain is something entirely different. Something that, according to Mr Lafosse, has the potential to drastically reduce airlines' distribution costs.
"NFT collectibles are more related to the identity of the buyer. The actual use case for NFT tickets will reduce the distribution costs for airlines by anything between 50-75%. This in turn will free up more resources for other goals, for instance, related to sustainability agendas, and usher in a new stage of growth and profitability."
How NFTs will lower distribution – and ticket – costs
But how exactly can blockchain reduce costs so significantly? Well, it is open-source, meaning that all market participants, such as airlines, travel companies, and other distribution systems, can easily connect and exchange transactions directly with each other.When an airline ticket is on the blockchain, different actors in the ecosystem can interact with it with a lot less friction – and much faster. Actions such as purchases, refunds, cancellations, or even insurance collection, can be executed automatically through so-called smart contracts. And it is not only airlines that will notice the difference in terms of costs – it will result in a less expensive ticket for the end customer. More than that, it will make the experience of making changes to or canceling tickets that much smoother for passengers. Mr Lafosse stated,
"With today's tickets, you buy an asset, but you are not the real owner of said asset. The airline still owns it. With NFT tickets, you become the owner through the use of smart contracts. They can be exchanged as many times as you like up until 48 hours before departure, significantly impacting the traveler experience. It will also reduce the hesitation for customers to purchase tickets, generating more immediate cash flow for the airline."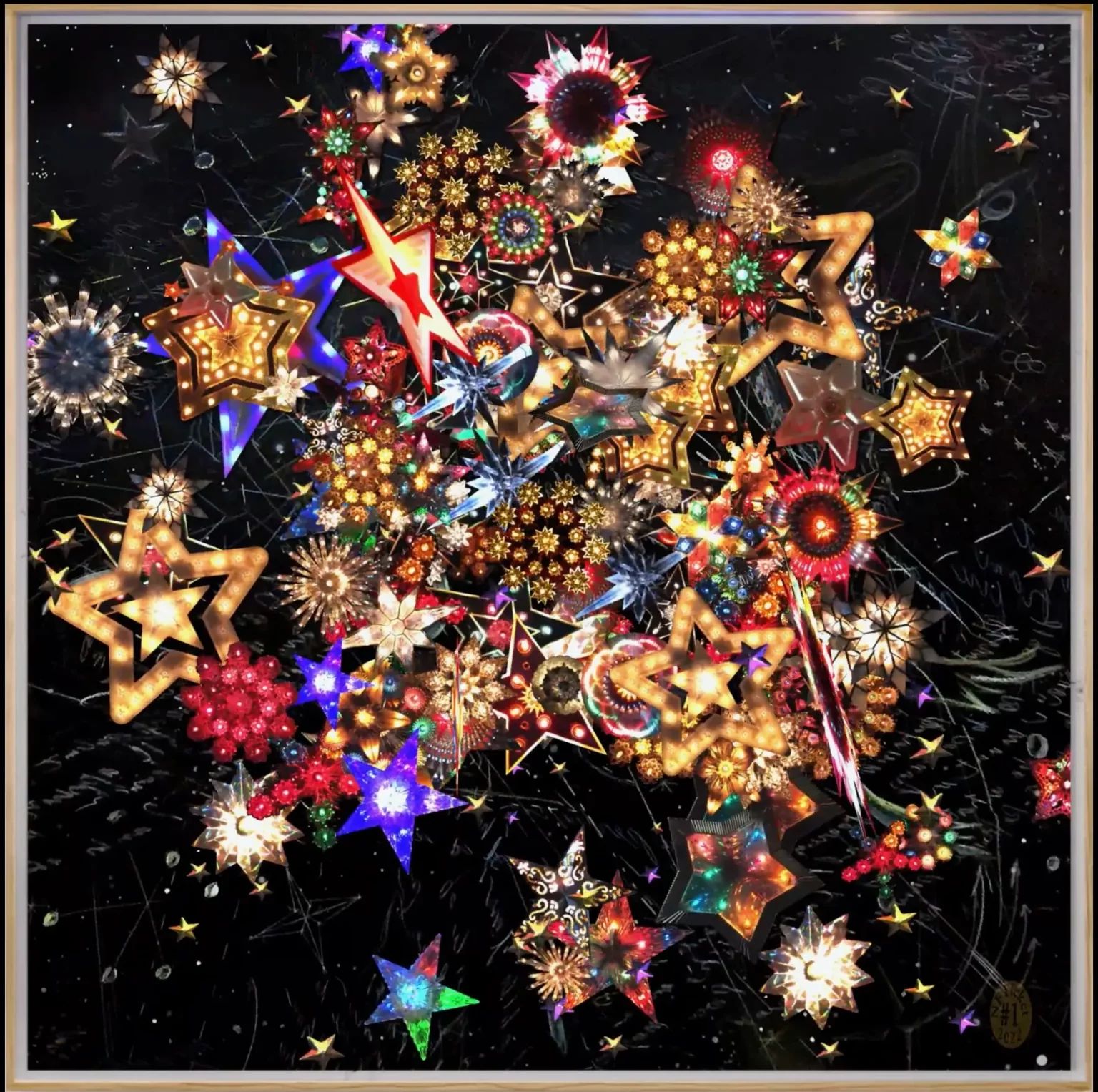 New possibilities – and memories
The Air Europa NFTicket event took place at the Eiffel Tour in Paris, where the first NFTicket out of a series of ten collectibles sold for $1.002.000 million – a price tag Lafosse admitted exceeded expectations. The digital artwork was created by Carlos Betancourt, who described the piece 'Future Eternal' as,
"…a journey into an interstellar multi-verse flight, a realm of parallel universes of the mind and spirit, where the past is in constant mutation with the future, provoking new possibilities and ultimately new memories."
In case you missed the auction and have some crypto (or regular old-fashioned currency) to spare, TravelX is releasing nine more collectible Air Europa NFTickets to be auctioned off at regular intervals from June 1 until September 10. The actual flight will depart from Madrid Barajas (MAD) at 15:25 and arrive at Miami International Airport (MIA) at 19:10 on November 29, operated by one of the airline's Boeing 787 Dreamliners.
LCC Flybondi latest TravelX airline partner
TravelX has also been building a platform where NFTickets will be available and creating a protocol for NFTickets to be identical to an e-ticket. Furthermore, the company has announced more partnerships – including one with Argentinan low-cost carrier Flybondi.
Affiliate member of ALTA
On Thursday, May 5, TravelX further announced that it had partnered with technology and service provider company KIU Systems Solutions. This will enable as many as 73 airline partners the ability to tokenize and distribute inventory as NFTs, using TravelX's technology. Late last month, the Latin American and Caribbean Air Transport Association (ALTA) announced that it had welcomed TravelX as its new affiliate member.
"Every time that we sit down with airlines we are discovering new use cases for this technology. Now it is about building infrastructure and doing so in a collaborative way, and creating an awareness that this shift is coming. The industry will embrace this technology and it will enable the evolution of the travel industry."
Blockchain technology has far more use cases than distribution and supply, what are some of the areas you see it disrupting the aviation industry in the near future? Leave a comment below and join the conversation.